Details

Category: Philip Jones - Writings
Created: Wednesday, 22 October 2008 05:38
Written by Philip Jones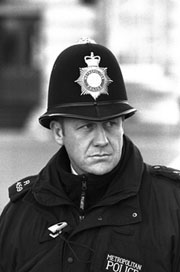 By Philip Jones 12.4.2008

As a former Metropolitan Police Officer, it was with great concern that I read yesterday's announcement by Sir Ian Blair, The Police Commissioner of London, that every one of the 31,000 serving officers will be `Micro chipped` so that their `movements` can be monitored more effectively. The new device called the `Automated Personal Location System` or APLS will mean that Officers will `never` be out of range of supervisors. This massive invasion of the `last frontier` of human privacy (a person's self) is being sold as a means by which better protection can be afforded patrol units. What nobody, including the Police Federation seems to understand, is that once `embedded` into a person, the potential of this `chip` goes much further than merely being used as a tracking device.