Do You think it's safe?
Details

Category: Information om Manipulation
Created: Sunday, 15 October 2023 08:48
Written by Nylonmanden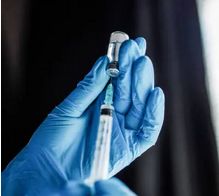 Could a biological weapon be spread out "legaly".

Could injections be biological weapons?

How would the victims know, before hand?

How would people know after the spread of a biological weapon?
- Lets hear this Talking head about COVID vaccines in the Senate of Australia: Prof Robyn Langham

Chief Medical Advisor for the TGA on the scandal that the TGA knew that COVID Vaccines lipid nanoparticles went to all organs including the ovaries.

video
From https://fakeotube.com/video/6338/malcolm-roberts-challenges-the-chief-medical-advisor-on-covid-vaccine
Found at: fakeologist.com / fakeotube.com


video original from:

https://twitter.com/Jikkyleaks/status/1712030142065934824
- Next up, we go back in time, to 2009
Preventing Biological Weapons Proliferation and Bioterrorism

Dec. 9, 2009: Under Secretary Tauscher addresses the Annual Meeting of the States Parties to the Biological Weapons Convention in Geneva [AP Video].

Listen to the used words like this:

"The ease with which a biological weapons program could be disguised within legitimate activities"


video


https://www.youtube.com/watch?v=g4_SzuGLQ3s


PANDEMIC PANDEMIC = Emergency Use Listing = Legitimate activities = Possible Biological Weapons
The emperor's new clothes (VIRUS). - Because only very special people can see them.

We have been warned time and time again of sinister evil people.



Do You wanna get injected?

Now You know why many people has questions about so called Legitimate activities.

So ...

Do You think that some are hidding an agenda, only very evil could dream up into this world?
Kind regards
Nylonmanden