Crossing The Blood Brain Barrier - The Real Damage From Fluoride And Vaccine
Details

Category: Information om Manipulation
Created: Friday, 27 September 2019 19:53
Written by Nylonmanden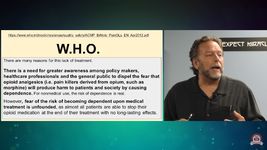 Video Length: 1 Hour
Video by Dr. John Bergman
Fluorides will open the Blood Brain Barrier.
Got Fluorine? Well this got: Pesticides, Insecticides, Fungicides, Sarin gas (nerve gas). The list is very long.
I will also link to the worlds first public study of Fluorine compounds toxicity, by Kaj Roholm, from 1937 - The study was done because of many unexplained illness, death, birth defects, etc... Due to Denmark was using Cryolite to make Aluminium and this created a huge amount of Fluorine compounds.
The Initial research started because of unknown disease among workers at the Øresund Chemical Works, Copenhagen, was found in November 1932.
fluorine-intoxication-kaj-roholm_ChaptersAll.pdf
Video by Dr. John Bergman
Thanks to Dr. John Bergman, btw. Dr. Bergman, has many more interesting videoes.
Nylonmanden