Shakespeare's Climate Change - Chapter "Do or Die"
Details

Category: Skriverier
Created: Friday, 04 December 2009 16:38
Written by Nylonmanden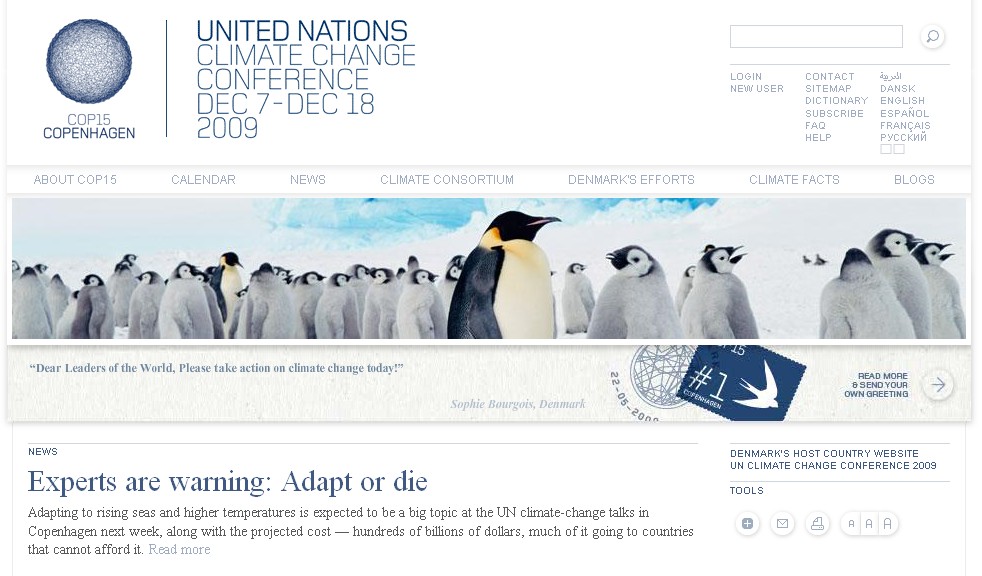 Adapt or die - As COP15 write on their homepage cop15.dk

Well in this play, the criminals are legally, by their own definition, threatening the actors (You).

If you don't, do as COP15 tell you to, COP15 will kill you.

This play is getting so boring; it just resembles old plays anyway, like the play of the catholic inquisition, yet again out to sell salvation, now in a Global perspective.


By analyzing this old and repeated play, you will see that it is, no less perspectivated, than any of their other plays set in motion (7/7-England, 9/11-Amerika, etc.... very long history of plays...).

As I can see at the picture used by COP15, those portrayed in suits (herder) rule over those portrayed without (sheep). The Suits are looking after the sheeple and herding include slaughter.

COP15.dk even quotes their actors/children/sheeples (child penguins) in the flash banner.

All starts with "Dear leaders of the World…" And could go on with something like: "Please leaders, save the Planet", "Please leaders, help us kill our parents and family", etc...

"leaders of the World", it is like when Children writes to santa claus.


In their article, the COP15 writes: "hundreds of billions of dollars, much of it going to countries that cannot afford it."

Why let billions of dollars go to countries that can't afford all those dollars? - Including the interest rates to the banks, securing all parts of this global scam.

Here is a picture from their page, taken 4. December 2009.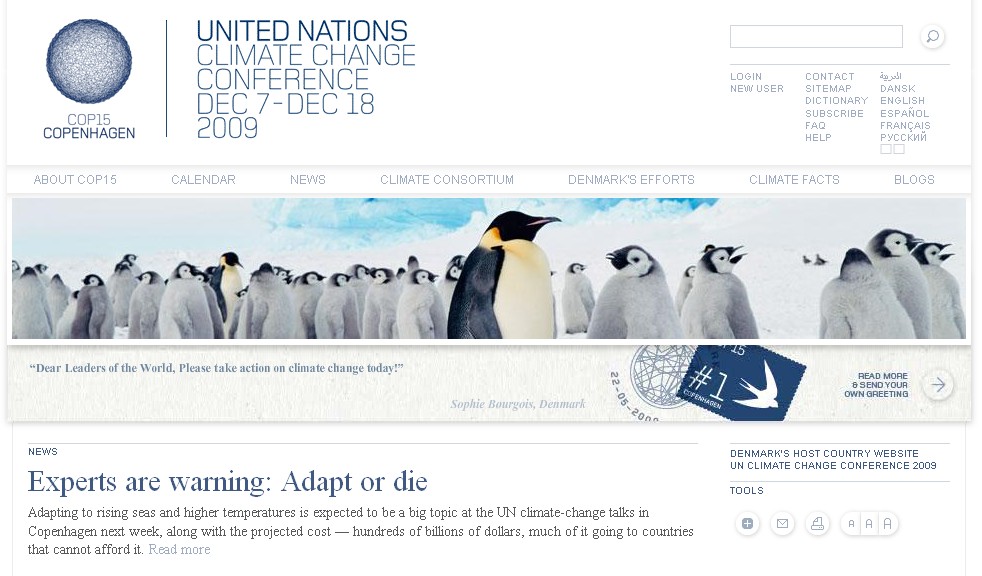 Do or Die
1. reflecting or characterized by an irrevocable decision to succeed at all costs; desperate; all-out: a do-or-die attempt to halt the invaders.

2. involving a potentially fatal crisis or crucial emergency.

Source: http://dictionary.reference.com/browse/do-or-die

"Do or die", "Adapt or die" and "Succeed at all costs", could resemble: "The end justifies the means." And where did all the Jesuits go?

And a little jump in the play.
We have Grace Jones singing "Do or die", telling us that "she" is an operator, never giving up, and how you're just a robot/zombie (calculator).
http://www.lyricstime.com/grace-jones-do-or-die-lyrics.html
And "Her" video:
http://www.youtube.com/watch?v=58xvQoA8Dmo
(with a "wolf in sheeps clothing" kinda theme and climping higher on jacobs ladder)

"Do or die" has been used in lots of music, especially the hiphop and rap. It's so gangstar i guess.