Have you been properly stimulated ?
Details

Category: Information om Manipulation
Created: Sunday, 19 July 2009 17:01
Written by Nylonmanden
The Borg Agenda
and the Sexualization of Technology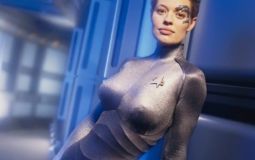 Lenon Honor, har lavet flere videoer omkring forståelsen af musik, musikvideoer, tegnefilm, sex, adfærdskontrol, etc..
Se alle hans videoer på www.lenonhonor.com
Her kan du se en forsmag på den seneste video fra Lenon Honor The Borg Agenda.



youtube link - The Borg Agenda trailer 1

youtube link - The Borg Agenda trailer 2