Details

Category: Philip Jones - Writings
Created: Friday, 10 July 2009 08:53
Written by Philip Jones
The Origin Of Evil : Ancient Mythology Or Occult Reality?

By Philip Jones 7th July 2009.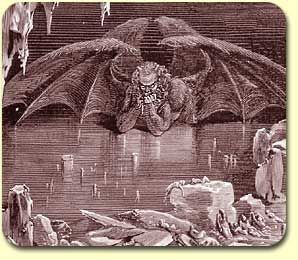 Introduction:

Following on from Part One, in this the second part in the series, we will attempt to establish whether the Satanic Bloodline survived the Great Flood, and if so how. Then in the Final Part, we will discover who and what the Illuminati is, and how it's `web` connects with that great and awful evil force whose influence appears to permeate all the institutions of our sad planet these days. Finally taking all we have discussed, we will decide as to whether the eternal adversary of God and man, the great deceiver, Lucifer/Satan, is indeed the driving force behind the creation of the World Tyranny which has been erected methodically and systematically around our lives.