Details

Category: Philip Jones - Writings
Created: Monday, 10 August 2009 17:18
Written by Philip Jones
(A Pre-emptive Strike On Humanity.)

By Philip Jones 28th July 2009.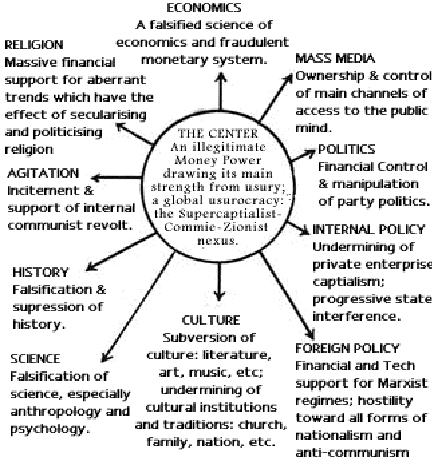 The Role of Intellect In An Age Of Conflict:
We will now look at the role played by Western `Intellectual thought` in the `Nexus Of Evil` and identify it's manipulation and exploitation, it's base in the occult, and the role it has subsequently played in in the furthering of the Illuminati's Luciferian Agenda. In order to do so, we must now turn to and briefly examine the fundamental changes which occurred during the latter half of the 17th century onwards, in the realm of Western intellect, which can be regarded as one of the main causes of our age of conflict – it being the other half of that aforementioned `alliance of money and intellect,` acting in the service of the forces of magic, and by that, I mean the Illuminati and ultimately Lucifer himself.