Details

Category: Philip Jones - Writings
Created: Wednesday, 19 August 2009 18:26
Written by Philip Jones

(A Pre-emptive Strike On Humanity).

By Philip Jones 18th August 2009.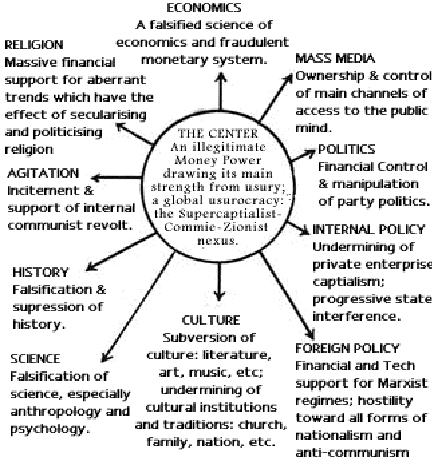 Introduction:
In Part Four, we discussed how at the three dimensional level, the primary coercive element at the very centre of the Luciferian Conspiracy is the Illegitimate Money Power, which draws its main strength from the practice of usury; and which could be defined as being a global `Usurocracy,` or a `Super-Capitalist - Communist -Zionist` Nexus.