Details

Category: Skriverier
Created: Monday, 30 November 2009 10:38
Written by Nylonmanden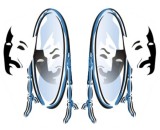 Why do the main media not report the "email hack" at East Anglia Climate Research Unit (CRU).
There have only been very few of them and that's very odd, when it is suppose to be the biggest scandal in the modern scientific history and one of the pillars of their green agenda.

If the controllers really want a violent riot at the COP15 meeting in Copenhagen, is this not a typical script then. I mean maybe they are waiting for the right moment to bring the story as a BreakingNews story. Maybe the meeting will collapse and/or people outside will go crazy, probably staged with lots of followers.