Details

Category: Philip Jones - Writings
Created: Monday, 24 August 2009 17:53
Written by Philip Jones
(A Pre-emptive Strike On Humanity)
By Philip Jones 23rd August 2009.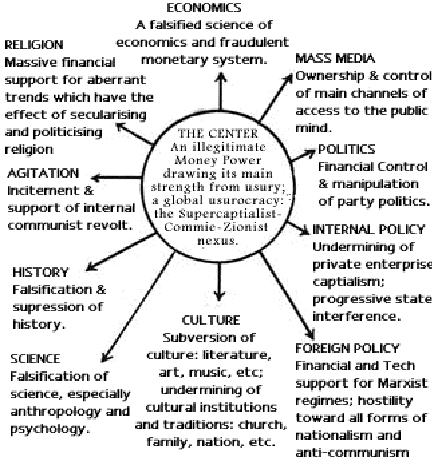 Introduction:
We must now take into consideration the revolutionary change in the nature and character of imperialism which occurred in the 20th Century. We shall examine its repercussions as far as the Islamic Revolution in Iran is concerned, and (in Part 7) its relationship to more recent events as witnessed in the brutal and immoral wars of aggression, being waged against the peoples of Palestine, Iraq, and Afghanistan, by the `Neocon` [2]Zionist forces of the Illuminati cabal, which although acting in the guise of US Imperialism, are in reality the visible and physical manifestations of a concerted Luciferian assault against the Umma.
It is now impossible for all but those whose hearts have been hardened by the evil one, not to discern the ultimate goal of this aggression as being the complete destruction of Islam as a comprehensive belief system, removing from Muslims their moral anchor and compass, thereby substituting a perverse Satanic mirror image of what has already happened here in the West in its stead.